You Inspire, You Envision…..We Create
Thank you for taking the time to visit our page. We are pleased to announce as of 2021 we have opened an office to service the greater Lake Tahoe and Northern Nevada region. Since 2004, we have been servicing the Southern California and Southern Nevada, Colorado, Idaho, Utah, and Wyoming regions and have recently made the decision to expand our offices.
We have coordinated the small, intimate family wedding and occasions all the way through to the grand galas. We strive to ensure our client's day is one they will remember for the rest of their life. We like to think that almost every idea can become a reality and do our best to make sure our client's vision is one that we can make come true.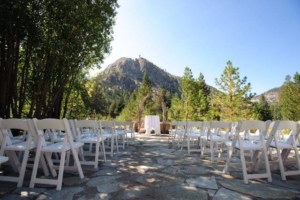 We are more than happy to work with those who are on a budget, and we have a large selection of venues to choose from. We have designed the classic, romantic style wedding as well as rustic/barn country settings through to bohemian chic!  We have planned large family reunions, corporate retreats, award ceremonies, and many other types of events. Our expertise in design is what sets us apart.  We make sure we thoroughly research a wide array of styles, colors, motifs, and designs to make that day yours and yours alone.
  Military discounts are available – please inquire.
Desert Southwest Events offers wedding coordination services that include full-service, partial, and day of/weekend of wedding coordination.  We also offer party equipment rentals including tables & chairs, dinnerware & flatware, glasses, linens, and tents.  Finally, we rent our wedding decor items such as rustic specialty items, vases, votives, runners, garlands, signage, lanterns, and many, many other items.  Please contact us via our site here or call for item availability or a free consultation & quote.
The team can offer assistance with organizing events comprising different themes and styles, including religious, non-religious, civil ceremonies, baby showers, birthday parties, anniversaries, reunions, and more.
And finally, our speciality…..Rustic Destination Weddings!  We are experts with rustic, barn, farmhouse tables style destination weddings!
Understanding how important the day is, our professionals carefully weave together the details to suit the couple's budget and style.  We want your vision to become a reality!
Our goal is to provide our clients with the best possible options for their wedding or event with our reputable and extensive vendor list.  We aim to inspire you while assisting with coordination, design, decor and much, much more so you can enjoy your special day knowing with confidence you are in good hands.
The couples and families have always been a delight to work with. We approach each and every occasion as a unique opportunity to create a special day that will be remembered for years to come. We have put together events from small to large and everything in between. We like to work with those who are on a budget as we can be incredibly creative while at the same time watching pennies.
For our weddings, we have a wide array of venues to visit and we also enjoy working with venues chosen by our couples. Either way, allow us to put together your special day and create memories to last a lifetime.